जीवन-परिचय (पत्रकार-लेखक-फ़िल्मकार)-Click for Hindi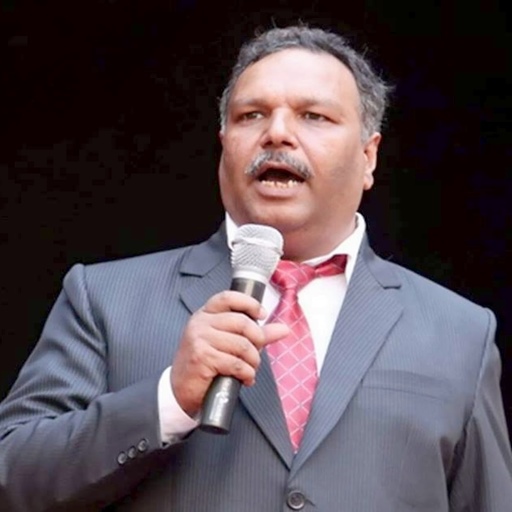 Surender Singh Dogra (popularly known as S.S.Dogra) belongs to Himachal Pradesh but born in Delhhi on 1st Dec.,1966. He is sports enthusiast since his childhood but cricket has been his main sport. He is Art Graduate from University of Delhi, B.Ed.(English & Social Sciences) from M.D.University, Rohtak, Haryana.
Post Graduate in Journalism & Mass Communication from IGNOU. Basic Diploma holder in Photography from IIPC, Triveni Kala Sangam, New Delhi. Film Appreciation Course from Film And Television Institute of India, Pune, Maharashtra,India.
Journalism: His articles on Sports, Education, Tourism, Celebrity, religious places, Current Affairs are regularly published in Punjab Kesari, H.T., Dainik Hindustan, Hari Bhoomi, Nayak Bharti, Sandhya Mahalaxmi, Garhwal Post-English Daily, Giri Raj-Hindi weekly Newspaper of H.P.Govt. Paper Mart, Krishi Jagran & in many national reputed newspapers & magazines during his journalism journey for the past 25 years.
Presently, he is heading a Media group (www.dwarkaparichay.com) as Managing Editor. He is Bureau Chief of Nepali based Hindi monthly magazine HIMALINI from Delhi, India.
Media Academician-cum-Motivational speaker who has so far conducted more than hundred fifty media workshop across the country & also organized three Media Conclaves/Children Film Festivals.
Author: His debut book titled "Media can do wonders in Students Life" was the bestseller book for the year 2017. This is very helpful book for the Under Graduate students as well as for those who want to make their bright career in Media. A Book on Eminent World Scientists compiled & Edited by him. A Coffee Table book published on Spirituality Centre in UK. A Coffee Table book on Adventure Sports in India in 2014. released in 2017. His one lesson "कंप्यूटर: नए नए चमत्कार" published in the Hindi Text book for VI class (Publisher: WOW (Words of Wisdom) BOOKS (Regd.)published at page No.139-141).
Short Films: He also produced & directed few short films on relevant subject, Science, media education, social awareness, environment, para athletes, which are available on the following Youtube links too. His short films acknowledged in the 7th Science Film Festival, Kolkata, 8th Jagran Film Festival, Mumbai, Mumbai International Film Festival,2017. His Documentary Film "UTTRAKHANDI WARRIORS" selected, screened & awarded in the 4th Dehradun International Film Festival on 23rd Sept.,2018.
Award: He has been honored several times for his contribution in the field of Media,Journalism & Filmmaking on National Level in different states of India. He has recently received an International Award (for his bestseller Media book) during Nepal-India Literature Festival held in Birganj, Nepal on 12th August,2018.
He is associated with the following prestigious media organizations: Delhi Journalists Association® , International Film & Television Research Centre, International Children's Film Forum, Creatives World Media Academy, International Chamber of Media & Entertainment Industry. Member Advisory Board (Academics) of Studies & Students Welfare Association-Fairfield Institute of Management & Technology (Affiliated to GGSIP University), New Delhi. Member Anti Ragging Committee-Apeejay School of Management, Sec.8 Dwarka, New Delhi (Affiliated college of Apeejay Stya University) Editor of Souvenir & Media Advisor for Dwarka Shri Ramlila Society Member-World Brotherhood Organisation National Vice President-India Sports Sangh
My Quote: "The patriot, Dedicated leader, Teacher, Scholar, Filmmaker, Artist, Sportsperson & Journalist are very important pillars of any nation or civilization. Because the past, present and future of any country moves on the axis of them only, their contribution remain the asset forever for the whole society."